One of the most famous destinations in Greece. Chania is a promising place to visit and invest your holiday time in. One thing is for sure that it will pay up. From the city of Chania to the exotic Balos and the famous Samaria Gorge, Chania will steal your heart.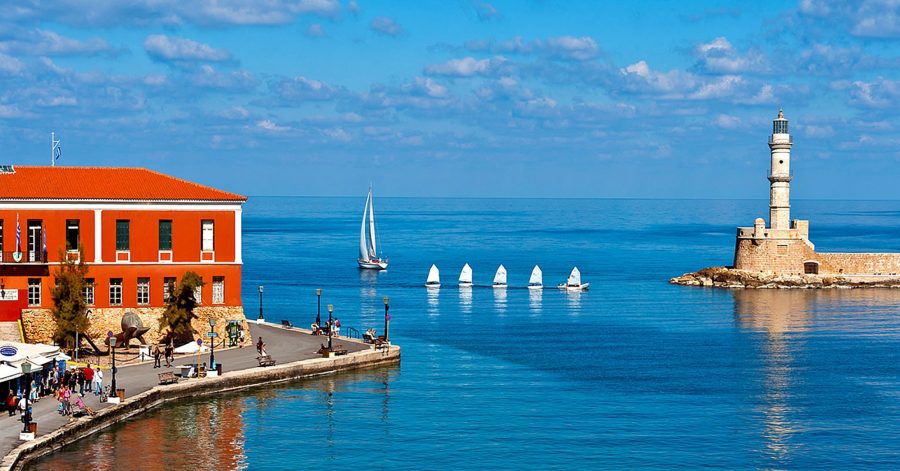 General Info.

 The Prefecture of Chania is the westernmost division of the island of Crete. It provides tourist services and activities of all kinds, satisfying even the most demanding visitor. The general picture is multicultural. A small corner in Greece that Romans, Byzantines Muslims, Venetians and more came through. Strolling around the port someone can gaze at the venetian lighthouse, the Grand Arsenal, Kum Kapi, and Halepa. A plethora of restaurants and cultural sites can be found around the city.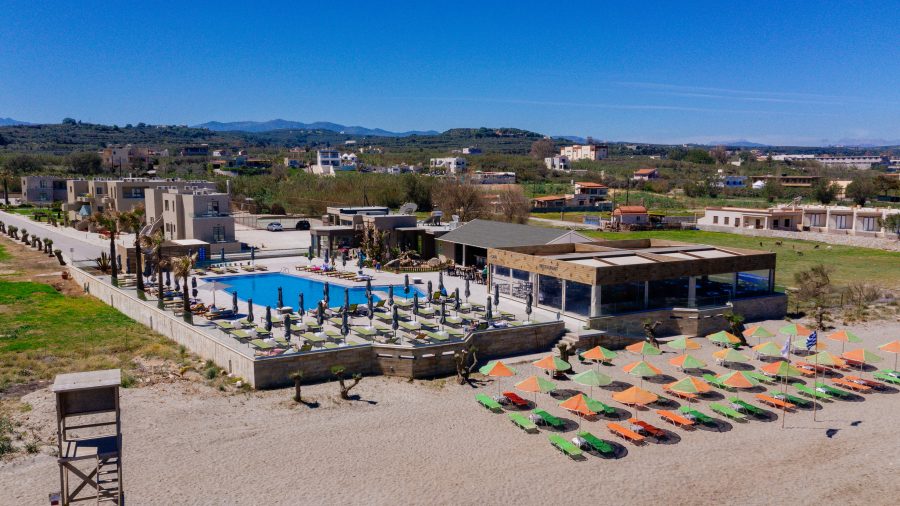 Accommodation.

 There are plenty of luxurious accommodation choices, magnificent hotels and elegant villas to choose from. Beyond the town of Chania, there are many famous beaches, such as Agia Marina, Stalos and Platanias. You will also find Enorme Eanthia Beach Hotel in Gerani. In general, this side of the island is one of the go-to destination for visitors. So your options are endless.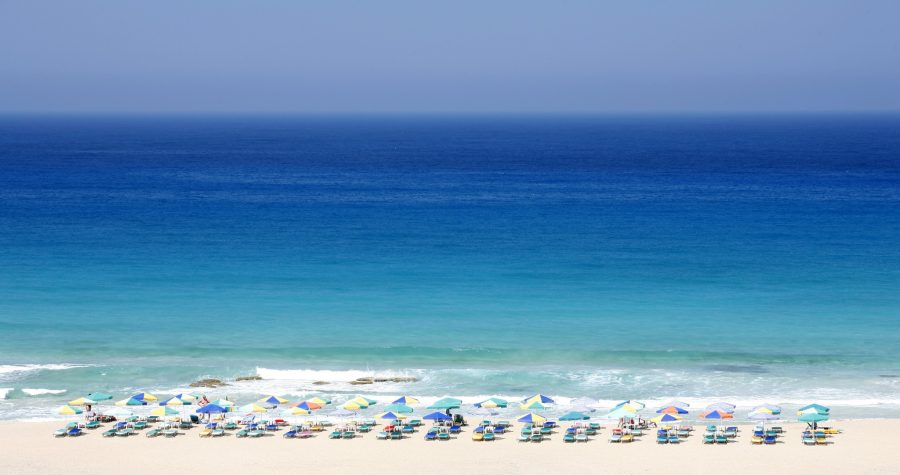 Beaches.

I really do not know where to start. We already mentioned some of the beaches above, but if you want the real gems of Chania you should definitely visit Balos or Falasarna. Although it might be a bit crowded, if you choose the correct dates you will have an experience of a lifetime.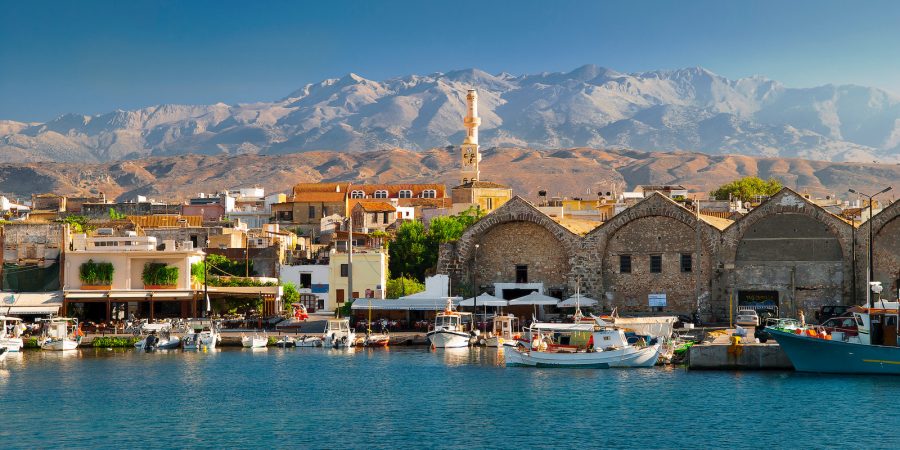 Points of Interest.

 Or hidden treasures I would say, Hora Sfakion, Loutro or Fragokastello. I can keep writing how beautiful these places are, but it would take me too much text to do so. If you like excursions, then these are the absolute ones that you should take. An important cultural center is being housed in the Grand Arsenal as well. The specific building was rebuilt in 1941. As for museums, start keeping notes, there is the Archaeological Museum, the Byzantine and Post-Byzantine Collection, the Nautical Museum of Crete, the Typography Museum as well as the Arts & Crafts Village in Souda. Enough don't you think?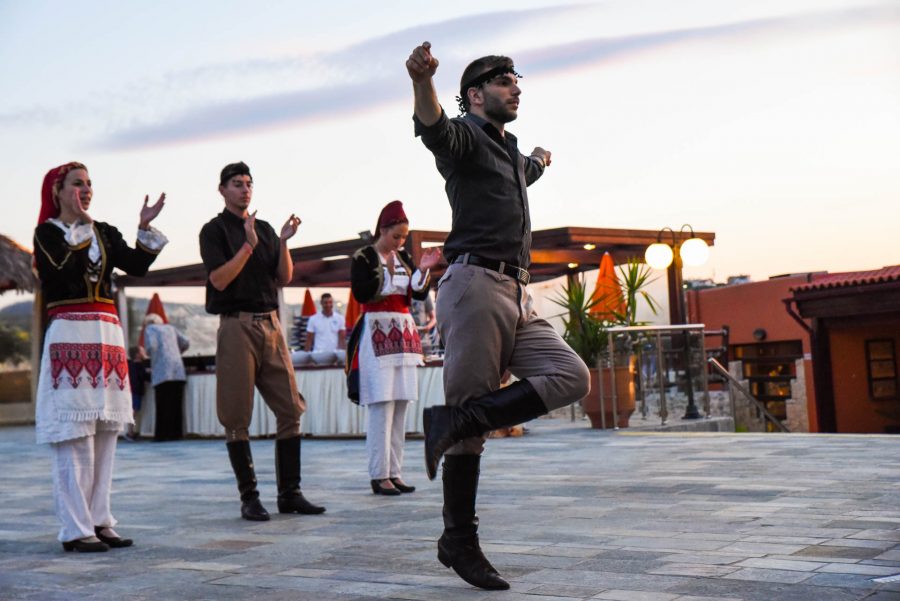 Festivals & Special Events.

There are too many religious and cultural festivals around Crete and in Chania during the summertime. Actually, they take place all year long. Locals and visitors get the chance to experience the Cretan way of celebrating. Some of the recommendations to participate in are, the Chestnut Festival in Elos, the Rosewater Festival in Fourni or the Wine Festival in Vouves. During May there is the commemoration of the great Battle of Crete. There are even many sporting events around Chania such as "Venizeleia", a famous track and field meeting.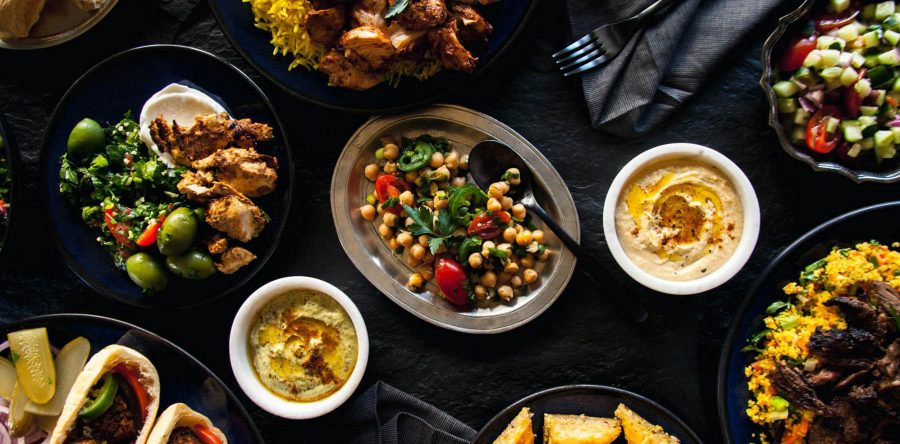 Cretan Cuisine

 in Chania. No visit to Chania is considered a success until you have tried out some of the local specialties. Keep notes again. Eggs with Staka, Cretan Kalitsounia, Lamb served with chicory, Dakos, snails boubouristoi, kserotigana, and my personal favorite and the reason I am attending all those weddings is Gamopilafo. Oh, I almost forgot. Keep in mind that you will HAVE to drink a lot of raki, and I mean it. Wherever you go, expect someone to treat you a  "karafaki" of raki.
How to get to

 Chania. Well, that is not hard at all. Chania City has its own airport and port as well. So you don't have to worry about figuring out how to reach Chania. There are flights and ships all year round. The airport is located about 14 kilometers away from the city center, whereas the port is just a quick 5-minute drive.
I feel bad that I can not write all the things I have in my mind about Chania. This is just a small sample of the activities and experiences you can gain by visiting this place. There are just too many things to do, not just in Chania , but generally in Crete. Personally, I find it one of the most beautiful places I have ever visited. But wherever you go , don't forget to enjoy and make the most out of your vacation.