It is about time we learnt some more about our island, the island of Crete and I am going to do that starting with the city of Ierapetra. Ierapetra is the southernmost city of Greece facing the African coast enjoying one of the smoothest weather in Europe where the temperature rarely drops below 12 degrees Celsius. There is no doubt that Ierapetra is the sunniest holiday resort in Europe also known as "the bridge of the Libyan Sea".
General Info

, Ierapetra is a laid-back seafront town and is considered one of the commercial centers of southern Greece. Ierapetra is based on its agribusiness economically and it provides goods substantially for the whole Crete. A general picture of the city would be, grey sand beaches backed with tavernas and cafes as well as a busy nightlife, especially during summertime. There is also the imposing Roman port and the Venetian stronghold.

Accommodation

, in Ierapetra you will find plenty of newly built hotels since it's an upcoming high-class destination. You will also find our brand new Enorme Santanna Beach hotel just 3 kilometers from the city Centre. Visitors have the option to choose between a small city hotel or a beach resort. One thing is for certain, even the most demanding guest will be satisfied.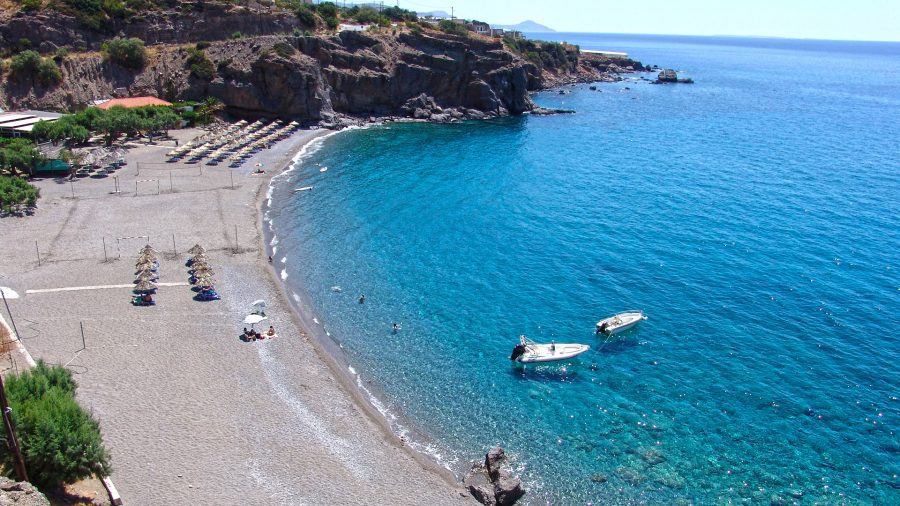 Beaches

, not just any beach. The awarded beaches of Ierapetra. Ierapetra is built on the longest beach of Crete, offering endless choices. Deep crystal water far from the industrial area makes Ierapetra a unique place to choose for your holiday destination. All major beaches from Myrtos to Makris Gialos, are awarded the European Committee's Blue Flag.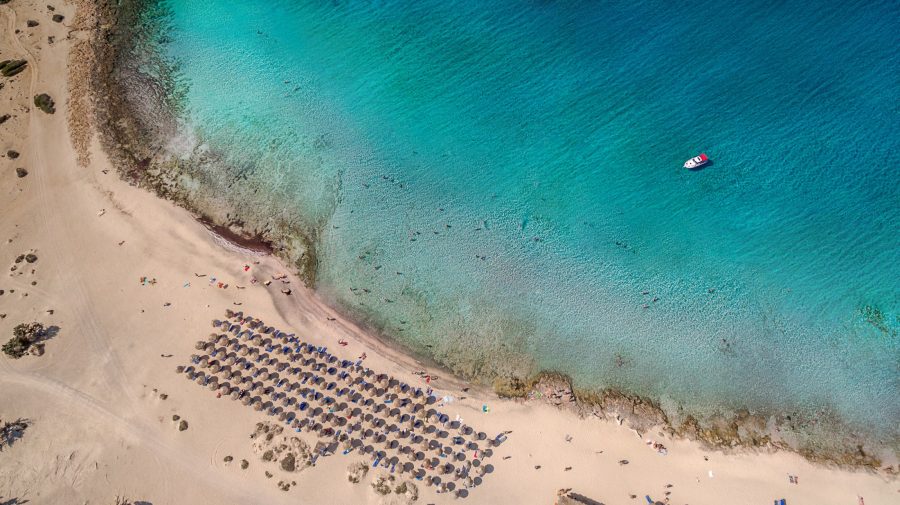 Points of interest

, there are a lot. One of them? The main attraction of Ierapetra, Chrissi island or Gaidouronissi. Chrissi island is a small picturesque uninhabited island of cedar forest featuring the small chapel of St. Nicolas. You can discover the legendary golden beach and the Municipal Cantina which is there for snacks and drinks. Long lazy hours of swimming and sunbathing await just 8 miles away from the port of Ierapetra where many excursions are orgnanized. Ierapetra is the ideal start for many excursions around the main city. You can visit Selakano forest, Males on the sea shore, Myrtos and Gra Lygia on the west side, or Koutsounari, Ferma and Makris Gialos on the east. There are many opportunities to experience the Cretan hospitality around Ierapetra.
Festivals & Special Events

, take place in Ierapetra as well during summertime. "Kyrvia" is a program of various cultural activities from singing and dancing nights to popular groups, special concerts and film projections all around the old town of Ierapetra. It is a really unique experience and Cretan hospitality is something that will amaze and fulfill every guest.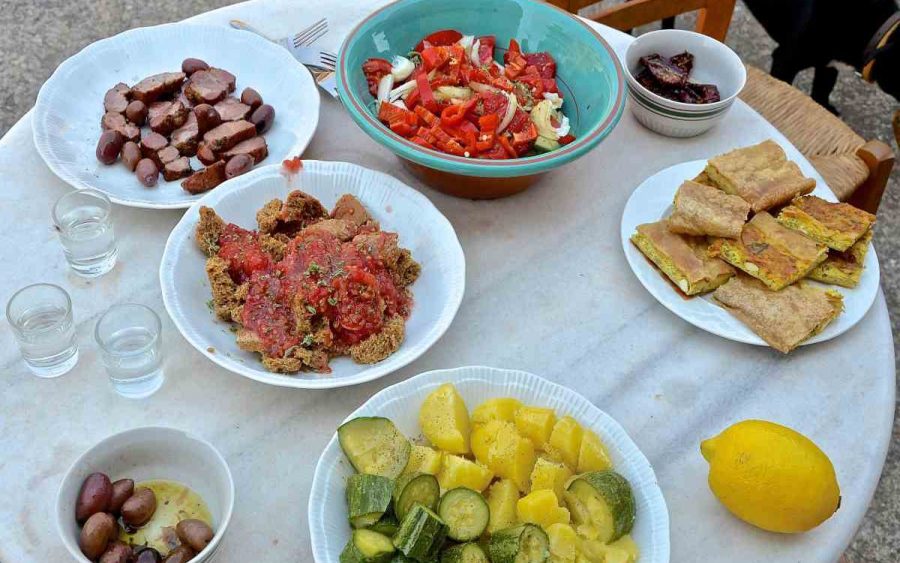 Cretan Cuisine

, is not absent. Visiting Crete you should be ready to try out some of the local specialties. "Staka", "mizithropites", "dolmathakia" are just some of the must-try dishes someone has to taste in Ierapetra. Visiting the port side of the city you will also find some fish taverns with fresh fish from the Libyan sea, cooked in various ways. If you buy the cooks enough raki, they might even tell you their secret recipes.
How to get to Ierapetra. You can visit Ierapetra either by car or bus. Daily and frequent busses head to Ierapetra from all major cites (Heraklion, Agios Nikolaos, Siteia, Chania). The closest airport is that of Sitia which is located 60 kilometers away. There is also the option of Heraklion which is around 90 kilometers away. If you are not already on the island you can also use land transportation from Sitia or Heraklion port as well since there are boats for both harbors from the port of Piraeus in Athens.
To wrap it up, Ierapetra is a brilliant choice for people seeking a fresh-not too crowdy-upcoming destination, with lots of activities as well as gastronomical choices and premium resorts such as Enorme Santanna Beach.  Personally, I find the east side of the island very interesting and as beautiful as the west side. Remember though to enjoy your vacation no matter what destination you choose to visit.