Christmas is over as well as all that extra food. There is no place like home during the Christmas holidays. Family – Friends – Food is my triple "F" recipe to success every year. Since most of us spend time with the family during that season, many of my friends have started planning their Spring break in the Greek islands. Having that in mind, we are going to see some of the top places to visit in Greece during Spring-time. Spring is a lovely season to visit Greece, not only temperature-wise but you can see things you won't be able to see during Summer. I mean it rarely ever gets super cold in Greece. If I had to pick one thing to convince someone to visit Greece during Spring, is the few crowds. Greece when not crowdy is simply fantastic. It is the time when most islands wake up from hibernation, transportation gets much easier, since ferries and flights become more regular, plus you get to see things that you are unable to when summer comes.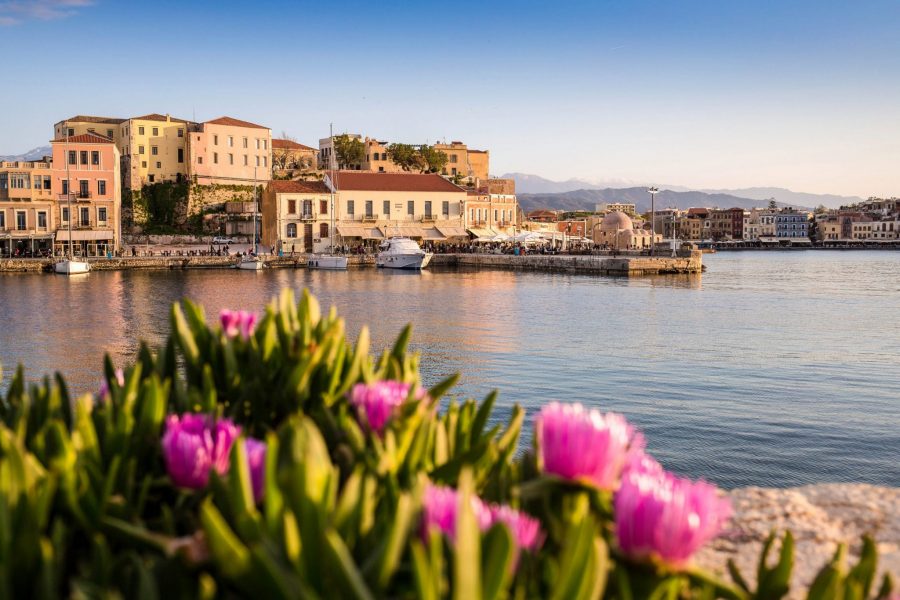 Crete, I know, I am not being objective now, but if you can tell me a place where you can go from the top of a mountain to a beach in just 15 minutes I'll delete this. Being the largest and most populous island in Greece,  Crete has something for everyone. It is also the home of Enorme Hotels & Villas, of course. You can uncover archeological sites and museums, peaceful harbors, scenic nature, and everything in between. Spring seems like the ideal season to visit since the weather gets warmer (not too much) but still, you need a jacket during nightfall. You will need at least 3 days in order to visit a part of Crete no matter what city you choose to do so, and that's for visiting the main "attractions". I would recommend a longer stay of 5 to 7 days. Accommodation and airfares tend to be much cheaper than summertime, so you can spend that budget on the fine Mediterranean cuisine. You can reach Crete by airplane, there are 3 airports on the island but you are more likely to travel to Heraklion (HER) or Chania (CHQ). There is also a daily ferry from Athens with two 

operating 

 companies Minoan Lines and ANEK Lines.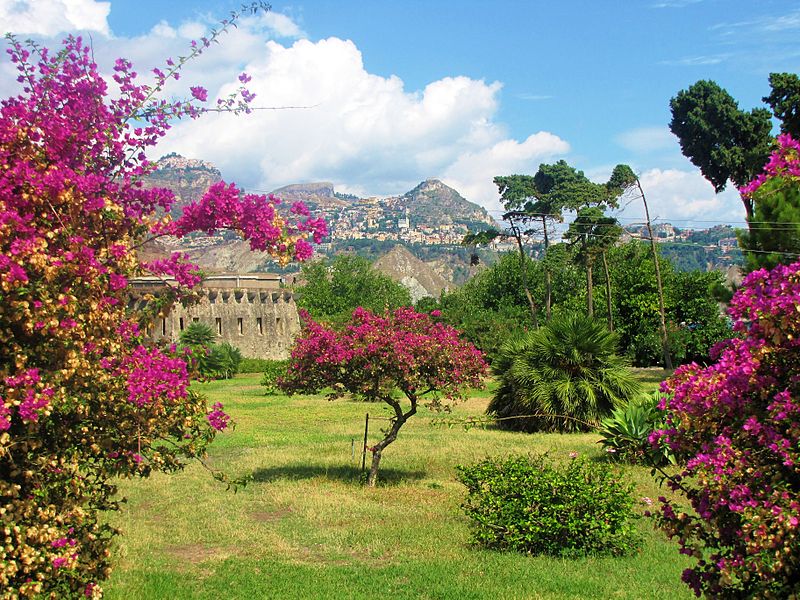 Naxos is a well-known destination mostly for summer holidays. Nevertheless, the island is very beautiful during spring. Pristine beaches and pretty little villages with numerous activities for the whole family. During Spring the inland blooms with flowers and the days are starting to get warmer and warmer. Naxos is the biggest island in the Cyclades group and is described as a green mountainous jewel. If you happen to find yourself in Naxos During the Greek Easter, you will see the whole island decorated which is something that will make a really nice slideshow for when you get back home. You can travel to Naxos by ferry from many different ports of the Aegean Sea, be sure to check for transportation tickets first though. Naxos also has an airport which receives domestic flights from Athens with the flight lasting just around 30 minutes.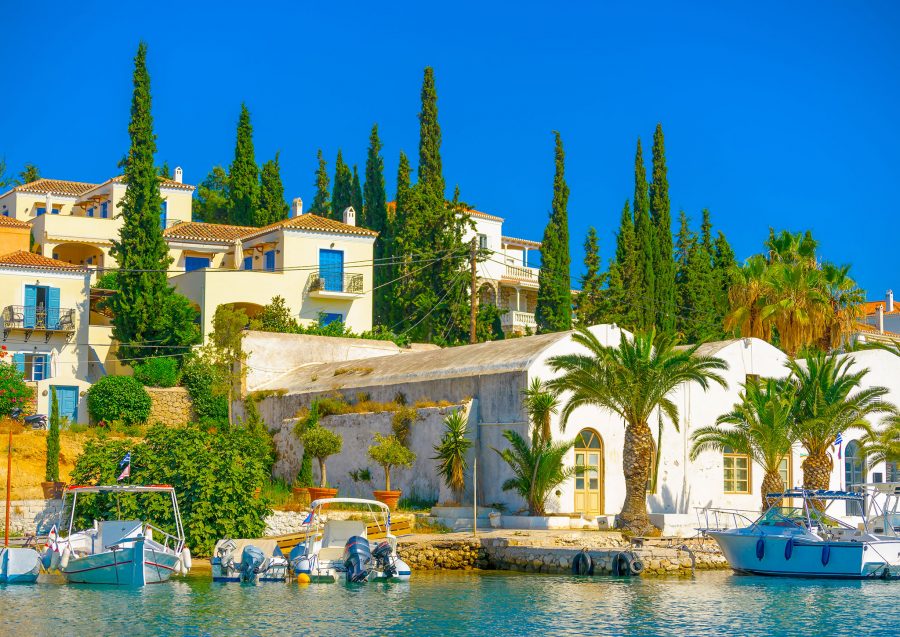 Spetses, is just a short ferry ride from Athens. Spetses is beautiful all season long but I must confess spring is epic. The island is covered with wildflowers and various celebrations. One of them being the Independence Day on March 25, which is being celebrated all around Greece. In Spetses, you can enjoy long walks in the pine-tree forests or relax having a drink or two by the beach during the afternoon. If you have time, a smart thing to do is to go island hopping since there are many other islands in the area or even spend a day around Peloponisos.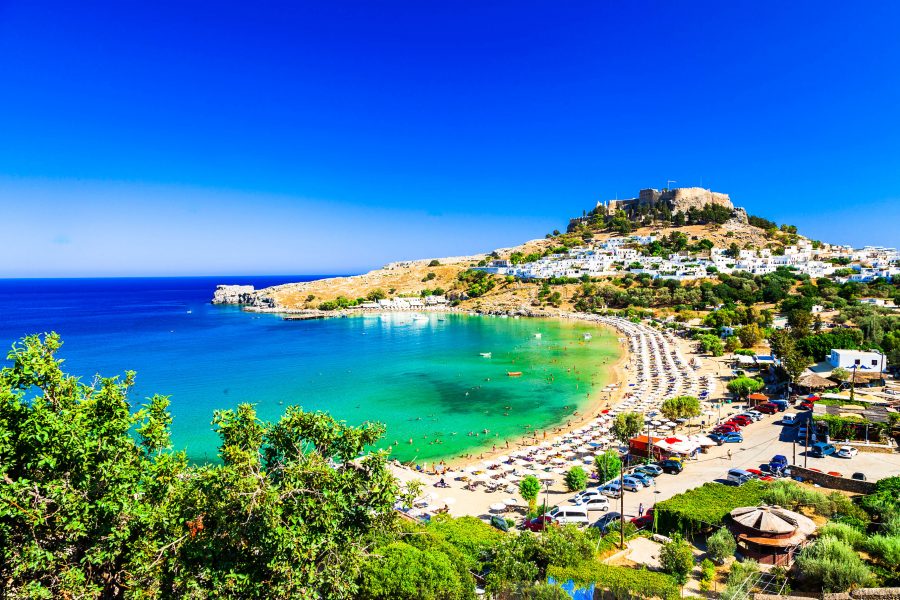 Rhodes, the Grandmaster of the Dodecanese. Legend has it that Rhodes is blessed by the Sun God Helios, which is why it enjoys 300 days of glorious sunshine every year. Being one of the most popular Greek islands with a rich heritage and a UNESCO World Heritage Site for its Medieval City. There is something for everyone hidden (or not) on this island. No matter if you are a party animal or a family man, a couple or a group of friends, Rhodes has it all. The good part is that it has it all, around the whole year. You have ancient temples, quiet coves, traditional villages with extraordinary flavors, cocktail bars and clubs and my personal favorite, many contestants for the island's best ice-cream! Resorts for all kind of budgets plus easy transportation since planes and ferries are used on a regular basis all year long. Since you are visiting Rhodes during Spring you MUST visit Petaloudes or the valley of butterflies, but there's also Faliraki, Kalithea or even Ixia for some water sports. And this is not even 1/10 of the places of interest. One thing is certain, if you visit Rhodes during springtime, you will definitely want to go back during summer.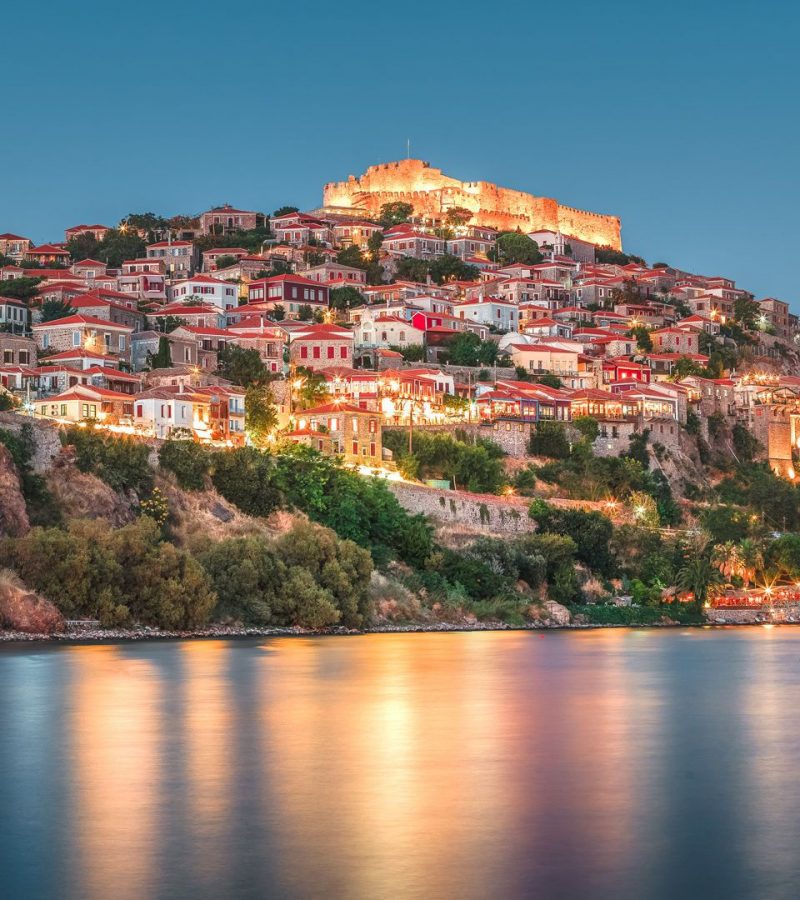 Lesvos, or Mytilini is a beautiful island for nature lovers. Covered with olive trees. Lesvos has a tradition for the high-quality production of extra virgin oil . It used to be called the "Garden of the Aegean", since the island also has a plethora of meadows filled with aromatic herbs and wildflowers. I won't spoil what the "Petrified Forest" is, so google it or visit it. Lesvos is the bird watcher's paradise since you can visit Kalloni wetlands and discover more than 252 bird species. Not surprisingly ranking among Europe's top 10 most important habitats for avian diversity and rarity. You can visit Lesvos either by ferry via the port of Piraeus in Athens or via a corresponding flight via Eleftherios Venizelos (ATH) to Lesvos (MJT).
So, there you have, it my top 5 destinations to visit in Greece during Spring. There are many interesting places to visit in the mainland as well, but I have an unending love for the Greek islands. What are you waiting for? Start packing!