Greece is not only famous for it's tourist venues, but it also has a rich heritage in the gastronomical scene. Although it would be impossible and frankly unfair to try and describe the Cretan cuisine in a few words, the following article will most certainly open up your apetite.
Olive Oil "The Liquid Gold"
The health benefits of the Cretan olive oil are well known since the Minoan times, and recent studies confirm it. According to the New England Journal of Medicine, that  published a study on the Primary Prevention of Cardiovascular Disease with a Mediterranean Diet,  reports that, "among persons at high cardiovascular risk, a Mediterranean diet supplemented with extra-virgin olive oil or nuts reduced the incidence of major cardiovascular events."
Because of it's rich in polyphenols and vitamin-E tocopherols, extra virgin Cretan olive oil lowers levels of inflammatory factors that contribute to heart disease. Consumption of EVOO Cretan oil also lowers both systolic and diastolic blood pressure.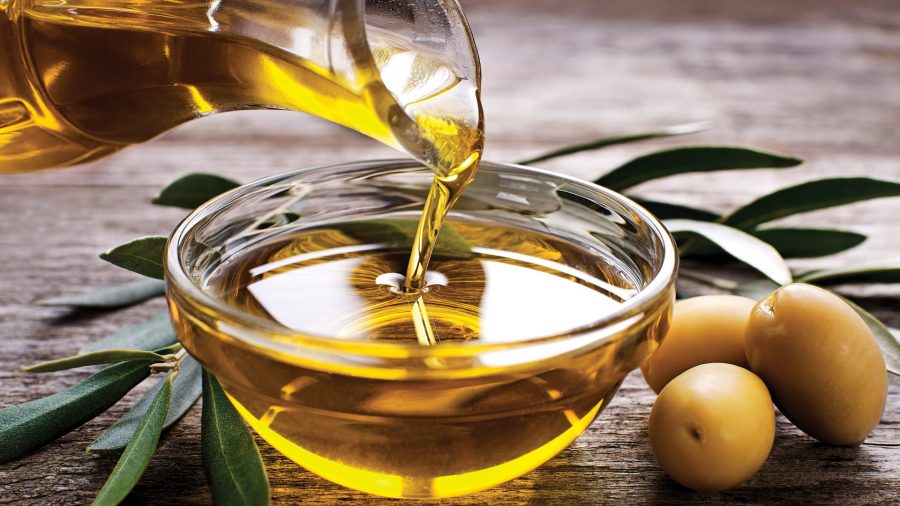 Cretan olive oil also contains oleocanthal, which reduces inflammation, decreasing the risk of cancer, according to some sources. The olive oil also improves bone mineralization and calcification, and it is recommended for consumption to diabetics as it helps lower "bad" low-density lipoproteins while improving blood sugar control and enhancing insulin sensitivity," according to other sources.
Olive oil is also rich in vitamins E and K and nutritious fatty acids, like Omega-6 and Omega-3 – therefore it is a healthy fat. Nevertheless, it should be consumed in moderation.
Greeks are very proud of their olive oil, and you can be sure that most of the oil produced in Crete is EVOO (Extra Virgin Olive Oil). According to a legend, this liquid gold is a gift from the Goddess Athena. No wonder that Olive oil is a food staple in Greece, and particularly in Crete, where you can taste a variety of oil in venues all around the island.
The Glossary of the Cretan Food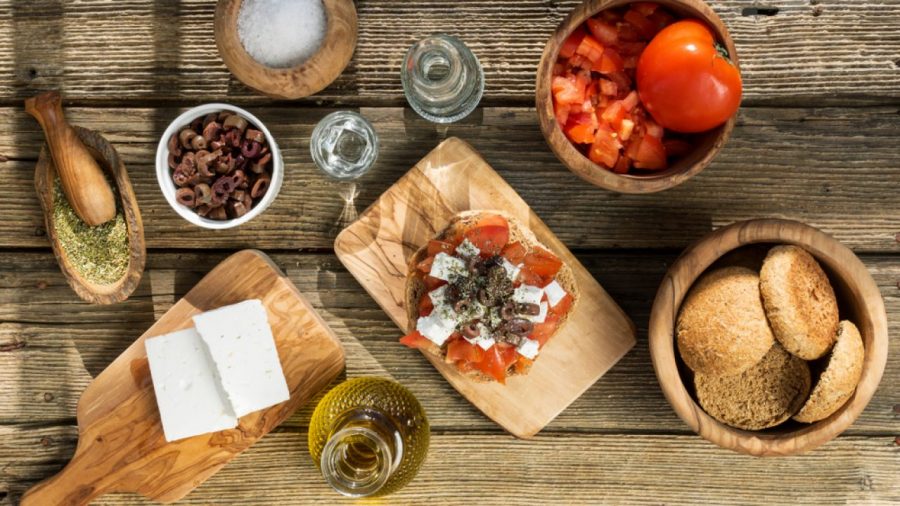 Stuffed grape leaves, usually with a rice, herb mixture. This dish is not specific to Crete; it's popular throughout this side of the Mediterranean.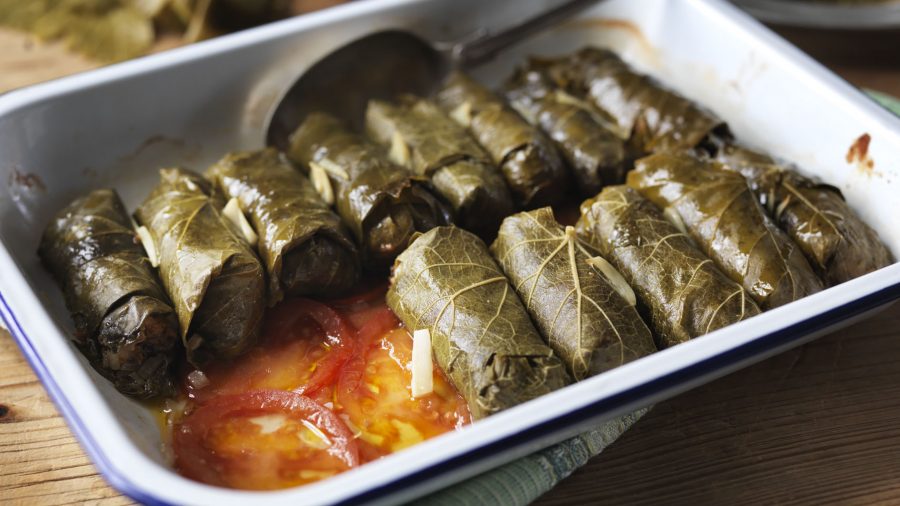 Decadently rich and creamy, this stuff is to die for. The local Cretan yogurt variety is made with sheep's milk instead of cow's milk. Top it with honey, nuts, and some fruit for one of the most nutritious breakfasts on the planet.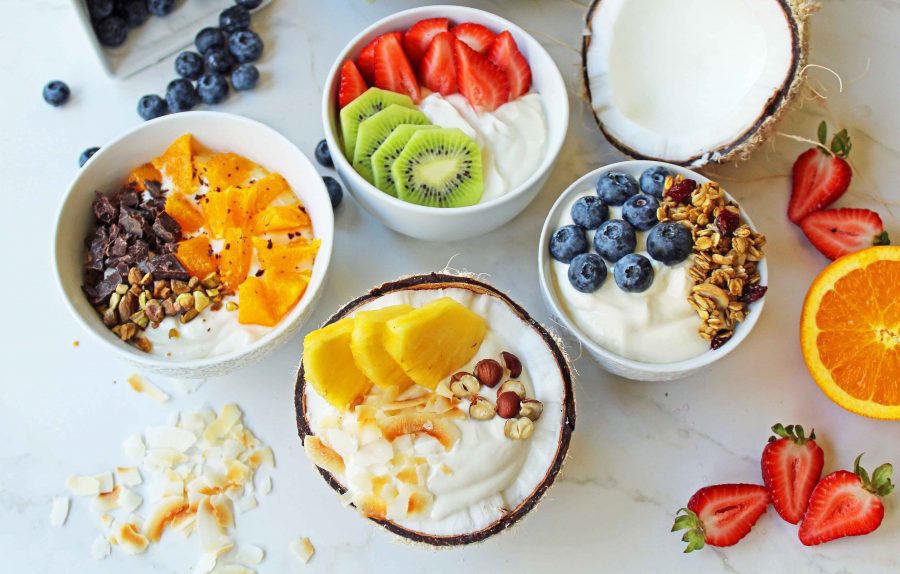 Sheep's cheese-filled pastries fried in olive oil. Named after the iconic traditional scarf, of the same shape, worn by the men of West Crete. We ate these freshly cooked at the women's cooperative of Idaia Gi in the mountainous village of Gergeri (on the way to Phaestos).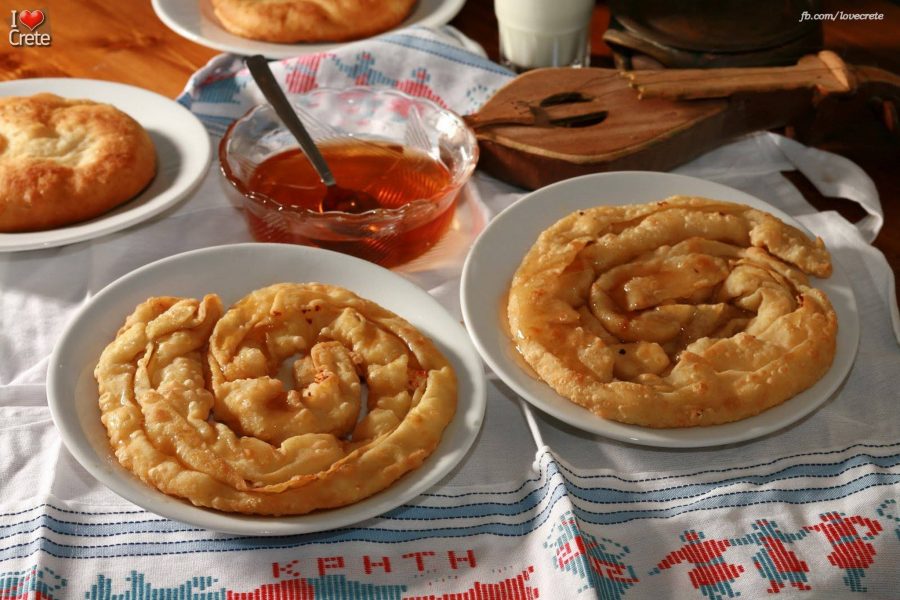 A very typical Cretan dish. Rusks, a traditional dried bread that is baked several times and kept for months, is moistened in a bit of water, and topped with grated tomato, olive oil, cheese and oregano. Crunchy, light and full of flavor, it makes the perfect snack.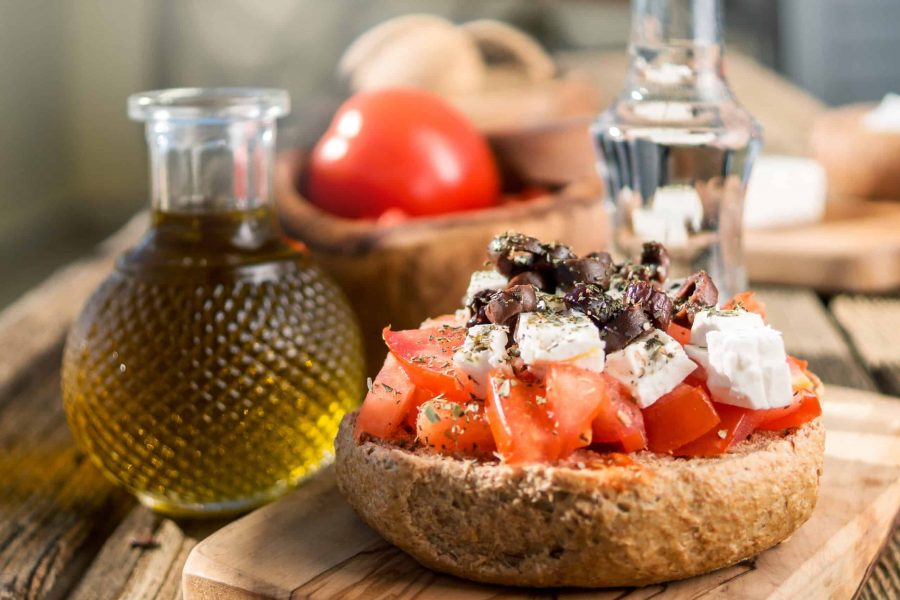 Fresh beans cooked with a little crushed tomato and olive oil. The simplicity of this dish belies its taste and reminds us never to judge a book by its cover.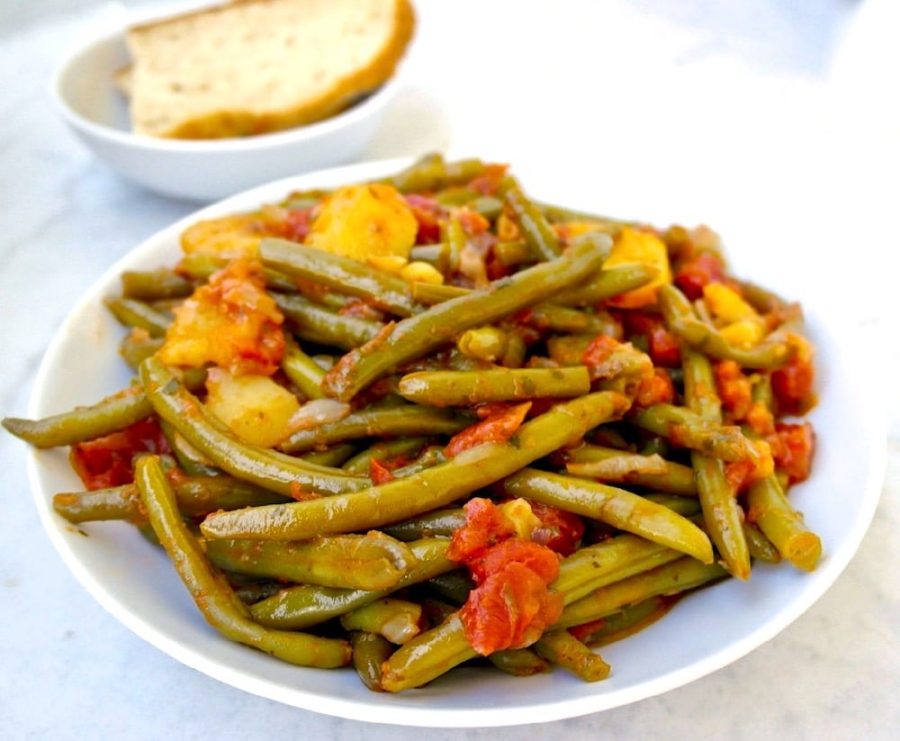 It's hard to visit Crete without drinking raki — a couple of times a day. Although raki is made in the same way as Italian grappa – from the remains of grapes (pits/skins) – it is fortunately smoother and less potent. And, it's almost always served with food like savory little snacks or dessert.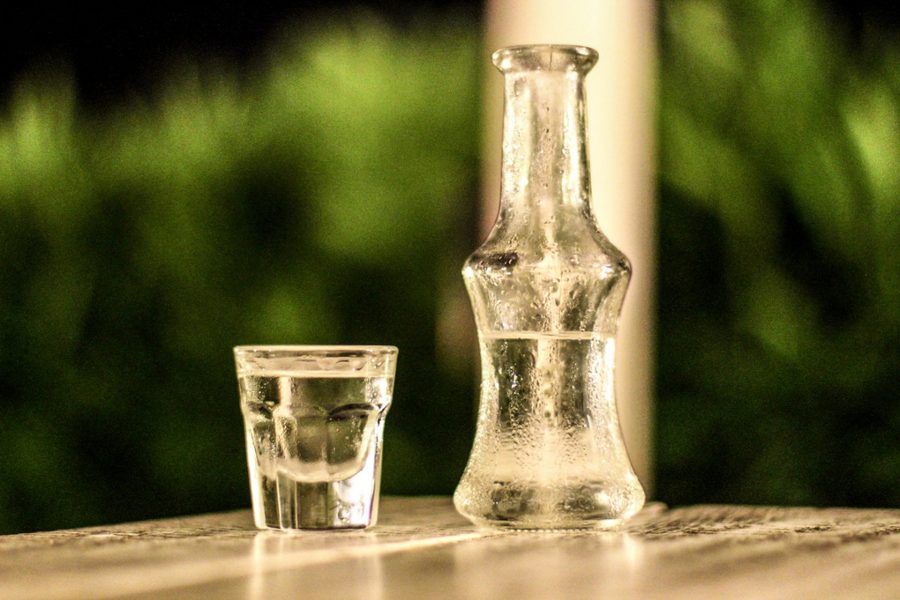 Chochlios means snail in the Cretan dialect. It is one of the most favorite delicacies in Crete! The locals like to cook them in many different ways. The most common is frying them with flour and hot olive oil in a pan. Other dishes with snails are snails with tomato sauce and French fries, snails with eggplants, snails with rosemary and wine, and snails with pligouri.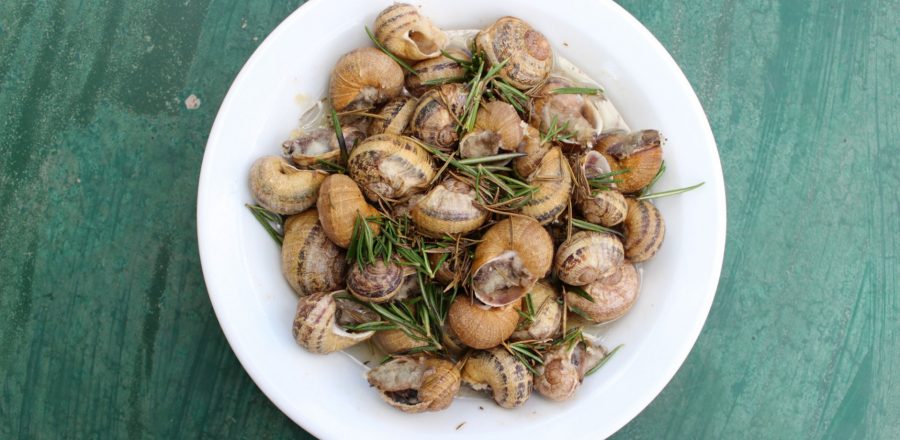 Gamopilafo is a Cretan dish, famous all over Greece as a traditional wedding dish. Gamopilafo consists of rice or "pilafi" that is well cooked – its' taste is enhanced with a lot of butter – and of course, it is served with boiled lamb or chicken.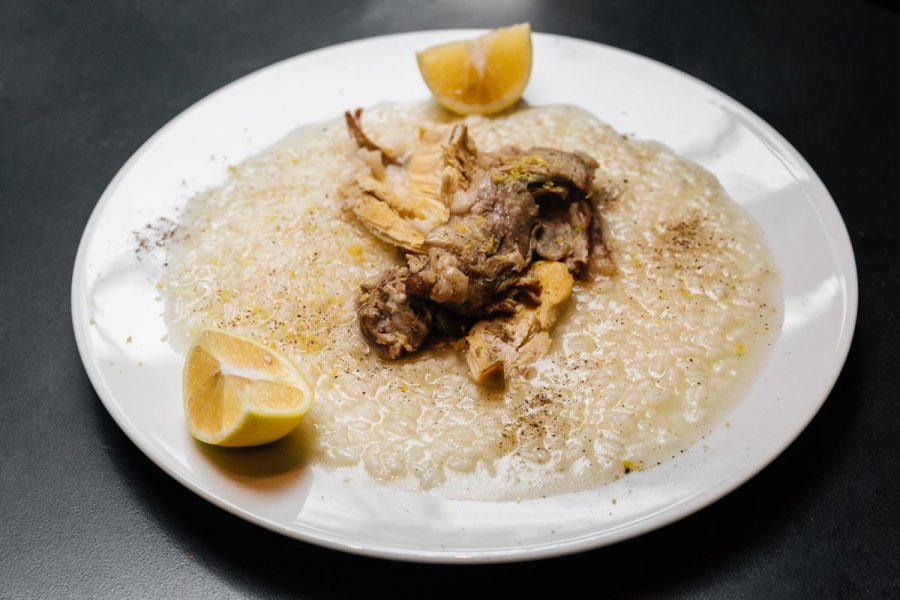 Apaki is smoked and salted pork meat marinated with a mix of local herbs. The traditional smoking process is slow and natural, bringing out the characteristic fumé aroma of the wood. It is an appetizer and it is typically served in small and thin slices.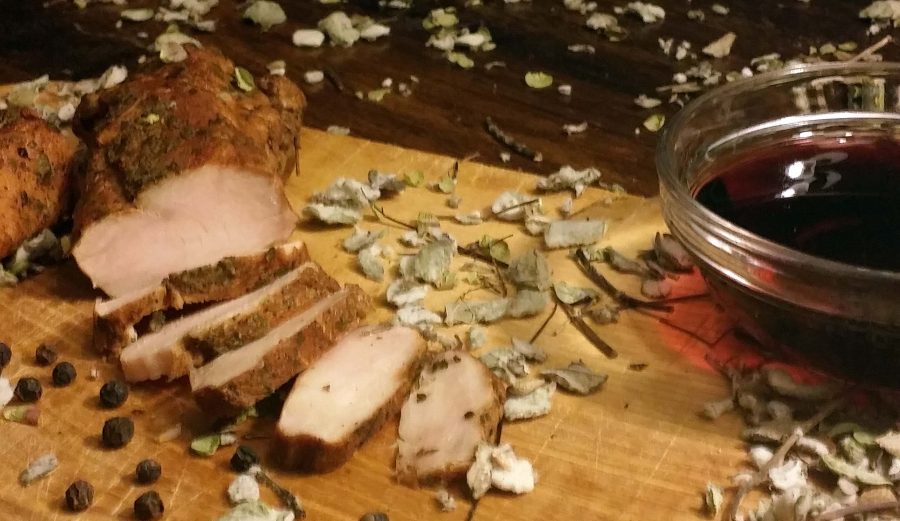 Cheese is the absolute favorite food of the Cretans. The cheese produced on the island is of excellent quality and some types are registered as "Protected designation of origin" products. The Cretan cheese was even famous since ancient times when the island used to export it! Some of the most famous Cretan cheeses are anthotyros, graviera, kefalotiri, myzithra, and staka. Of course, cheese is used in many Cretan recipes as well.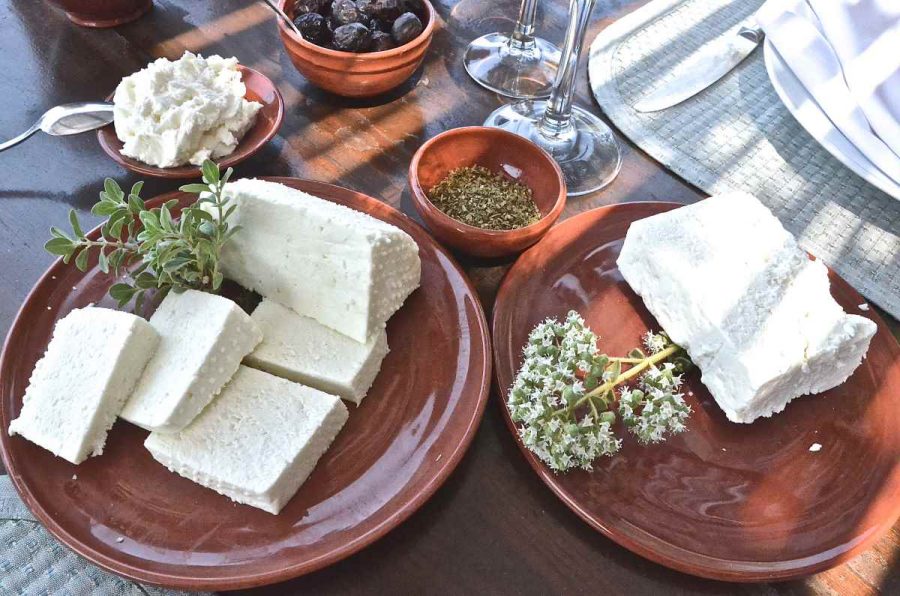 Loukoumades are fried doughs served with ice cream, nuts & honey. Not much to say about this. But, last week, and after we had already finished our 3-course meal, the restaurant that we celebrated our wedding anniversary with my wife brought out this dessert with the line "it's on the house!".  Sure enough, we finished the entire thing in record time. It would be rude to waste it…wouldn't it?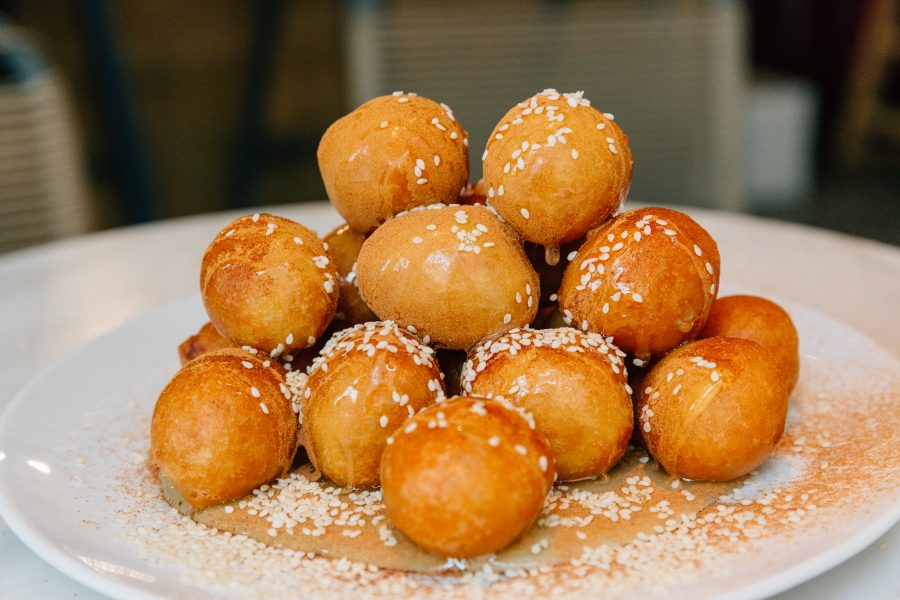 These yummy pies hale from southern Crete, from a mountainous coastal region called Sfakia. At a glance, these treats look like pancakes, but beyond the flour, the dough contains, local olive oil, and the infamous Cretan liquor, raki.  Then, any number of the various Cretan fresh, soft, white goat or sheep's milk cheeses like myzithra or pichtogalo Chanion are incorporated into the centre of the pie. Fried with only a light brushing of olive oil, they are eaten with a drizzling of thyme or heather honey.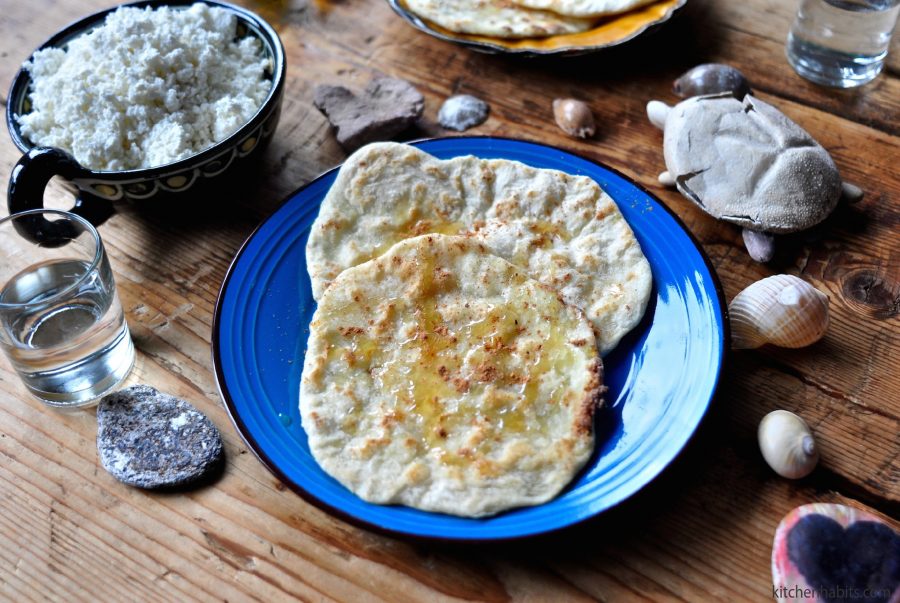 This will provide any visitor with a basic knowledge of some of the traditional dishes one may taste while visiting the island of Crete. For more information and recipes, do not hesitate to send us a message.