Although the majority of people when combining the words Greece and holidays think of the sun, the beach, the relaxation and maybe some cold mojitos, there is a small yet significant group of people that think of the word vacation a bit differently. I consider myself as one of those people. So, there are the ones that just can't stay drilled on a sunbed. Thus, when they hear the word vacation, think of activities such as windsurfing, surfing, scuba diving, hiking, beach volley and many more. The good thing about this is that you can do all of the above plus many more during your visit to Crete. So , here are some destination activities in the island of Crete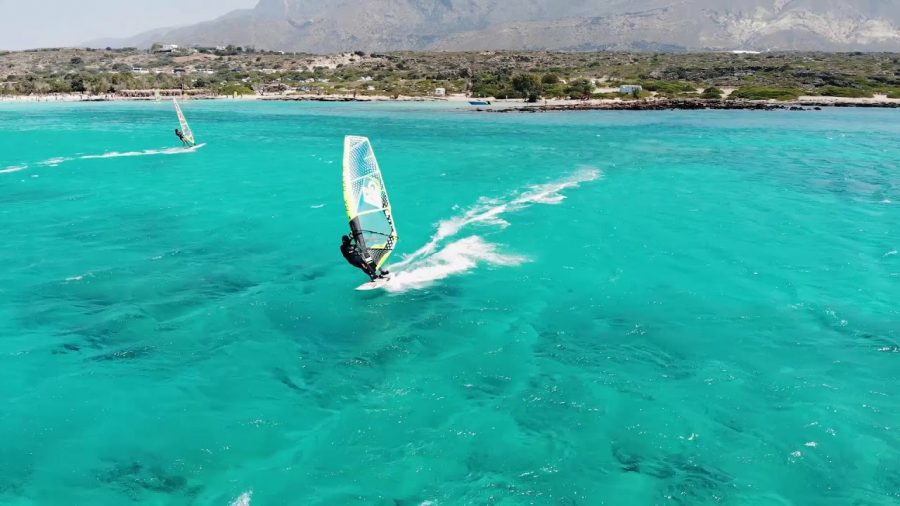 A water sport that emerged in the mid-20

th

 century that combines surfing and sailing at the same time. Windsurfing can be very technical and hard to learn. But once you get the hang of it, the feeling is simply amazing. Don't get that wrong though, it might take a bit too long to learn how to windsurf that most of you have in mind. Don't say that I didn't warn you. It is also a bit expensive gear-wise, and you also require a certain level of fitness in order to spend more time in the water. There are many windsurfing schools that will help you learn how to windsurf along the island. One of the best spots to visit is Kouremenos in Siteia Prefecture. Over there you can find Gone Surfing a really nice and friendly club and Freak Windsurf, which organizes other activities as well. On the west side of the island, you can visit the beach of Falasarna or Elafonisi where you will find Surf Island station. There are plenty of other water sports stations in various areas. You can search for them in Amoudara, Stalida, and Chersonisos which are some of the most famous. Overall even if you are a beginner or an advanced windsurfer, Crete is suitable for everyone. Personally, I find windsurfing one of the most unique and challenging sports I have tried. The feeling of achieving a new move, or get going in combination with the sea and nature makes it a sport that you will fall in love with.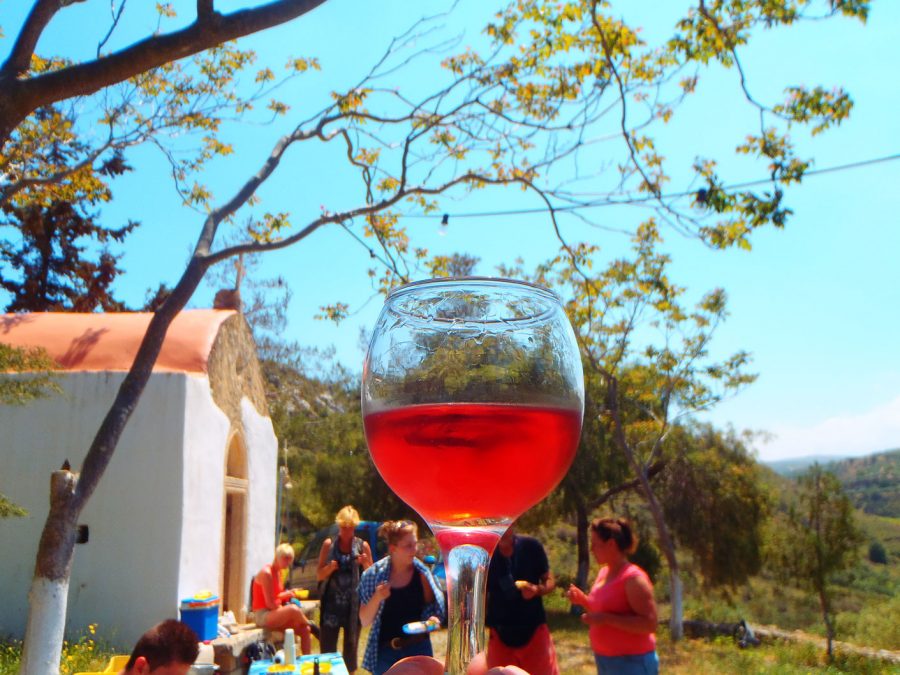 Crete already counts 4000 years of vineyard activity and is well known for the tradition of wine production throughout the years. More specific, Heraklion is regarded as the heart of the Cretan vineyard since it possesses 3 name zone origins. Those are Peza, Arhanes and Dafnes. Three small towns with great tradition and wine quality. Some of the most distinguished varieties are Liatiko, Kotsifali, Vilana, Dafni, Plyto, Malvasia Di Candia, and the well known Vidiano , the Diva of the Cretan Vineyard. There are many wine-related activities around those towns and around the whole island as well. From gathering grapes, to tasting, this small journey is surely very interesting. On the plus side, drinks are included, so not many things can go wrong.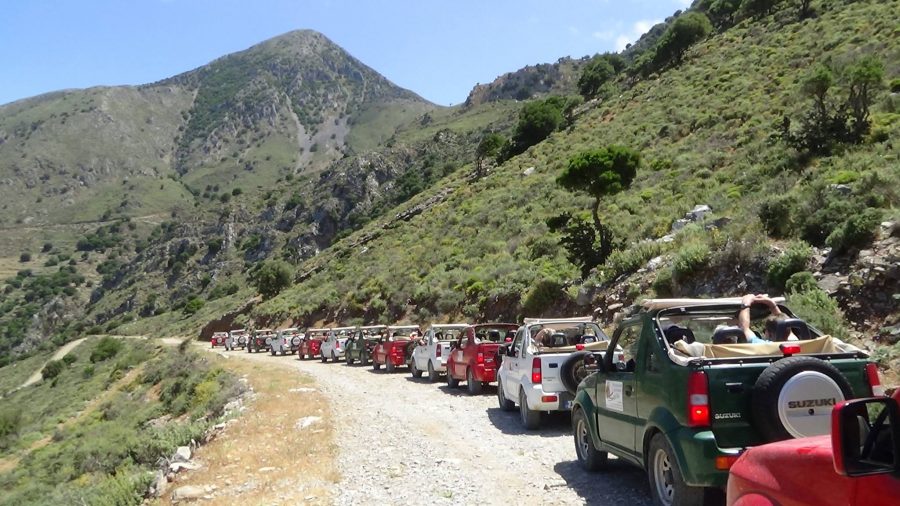 This is one of the busiest and more interesting excursions that one might choose to experience. Basically, you rent a Jeep and create a convoy with other people through off-road paths and routes. There is definitely something unique here, since you get to see Crete from another perspective. You will encounter rough terrain, but it will be well worth it. While in a Jeep Safari, you will meet Cretan wildlife, beautiful sceneries, a rich meal stop in some traditional tavern with Mediterranean quality dishes and flavors. Personally I find it really fun, you might return home a bit dusty , but the fun counters it. There are many Jeep Safaris organized by local travel agencies, I would advise you to contact your hotel's reception or even contact us Enorme Hotels & Villas for more info. I truly believe it's a must-do thing in Crete.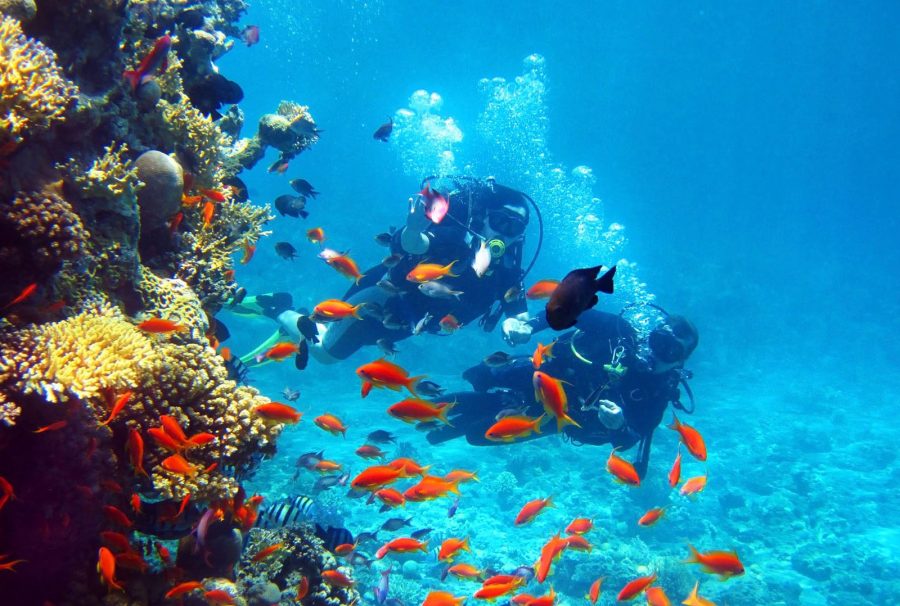 Although I don't consider it a water sport, scuba diving is one of the most fun and interesting activities in the water. Crete is not only unique in the mainland. It has a very rich underwater heritage as well. Due to the morphology of Crete, the bottom is full of abysses, underwater caves, reefs, and shipwrecks. The sea is already perfect as you see if from your sunbed, imagine going the extra mile and explore it some more. The most well-known diving centers in Heraklion are the ones in Lygaria Beach and Mononaftis. There are also diving excursions to the island of Dia, which in mythology it was created by Zeus (Dias in Greek). There are also many other diving schools around the island in the bigger cities. If someone is much more interested in that he can take part in a special diving course where he will be awarded the diploma of the scuba diver.
Traditional Cretan Cuisine Classes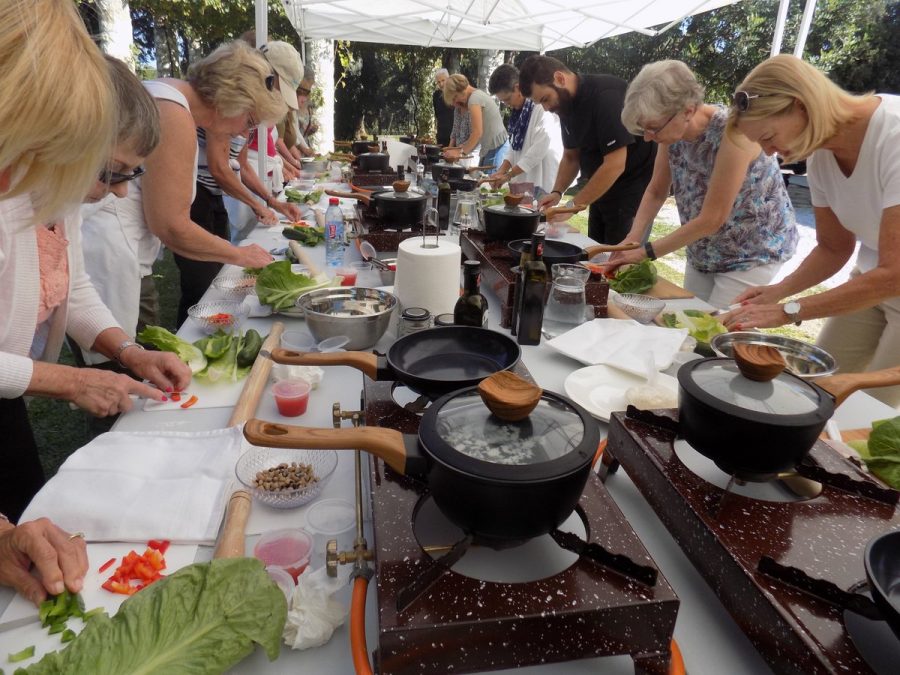 If you haven't visited Crete already, keep in mind that there is a lot of food, and I mean A LOT. So why not learn how to cook the Cretan way and surprise your friends so you can earn some bragging rights? Therefore several Cretan Cuisine Classes are organized for visitors in order to learn the traditional secret recipes. I mean who wouldn't like to make the most amazing "Ntolmadakia" or "Mousaka". One of the most interesting site to check is cretancookingclasses.gr . You will find a variety of locations and prices to choose from and these guys guarantee a 100% hands-on experience. The site features many options such as food pairing, smoking meat, boat & cook, even a private chef. You should definitely check it out, but be ready to get busy.
That's it for now. of course there are too many activities around Crete in order to list them all. If you find yourself in an adventurous mood, feel free to contact Enorme Hotels & Villas or even drop me a message for more information. Don't ever forget to have a great time, whatever you do on your holidays.